Perfect building protection, inside and out, for medium sized applications.
SPC5000 controllers cater for up to 128 wired zones/120 wireless zones and 128 outputs, and are available in metal cabinets providing space for 7 ah or 17 ah battery. They come with integral power supply, on-board 8 wired inputs and 6 outputs, two X-BUS expansion interfaces, on-board Web server as standard and Ethernet for SPC53xx models.In addition to the on-board IP communication capabilities, they support dial-up over PPP or GSM data connection using an additional modem. The controllers enable the control of up to 16 doors/32 readers. The long distance X-BUS enables fast data exchange and redundancy (ring topology), ensuring minimal door operation waiting time and high reliability.
Vanderbilt`s SPC5330.320 control panel combines in an optimal way intrusion and access functionality in one system and can be expanded according to specific customers and project needs with up to 128 zones (8onboard), 128 outputs , 16 system keypads, 16 doors, 8 verification zones. The controller provides 2 X-BUS ports (2 stubs or 1 loop), 16 areas, 500 users with different access levels, memory for 10'000 intrusion and 10'000 access events, integrated Web Server, 2 terminals for the pluggable PSTN and GSM/GPRS communication options, onboard Ethernet interface.
The system is expandable with wireless receivers and supports up to 120 wireless detectors (mixed with wired zones).
The panel comes in a tamper-protected metal housing with space for an optional 17 Ah battery..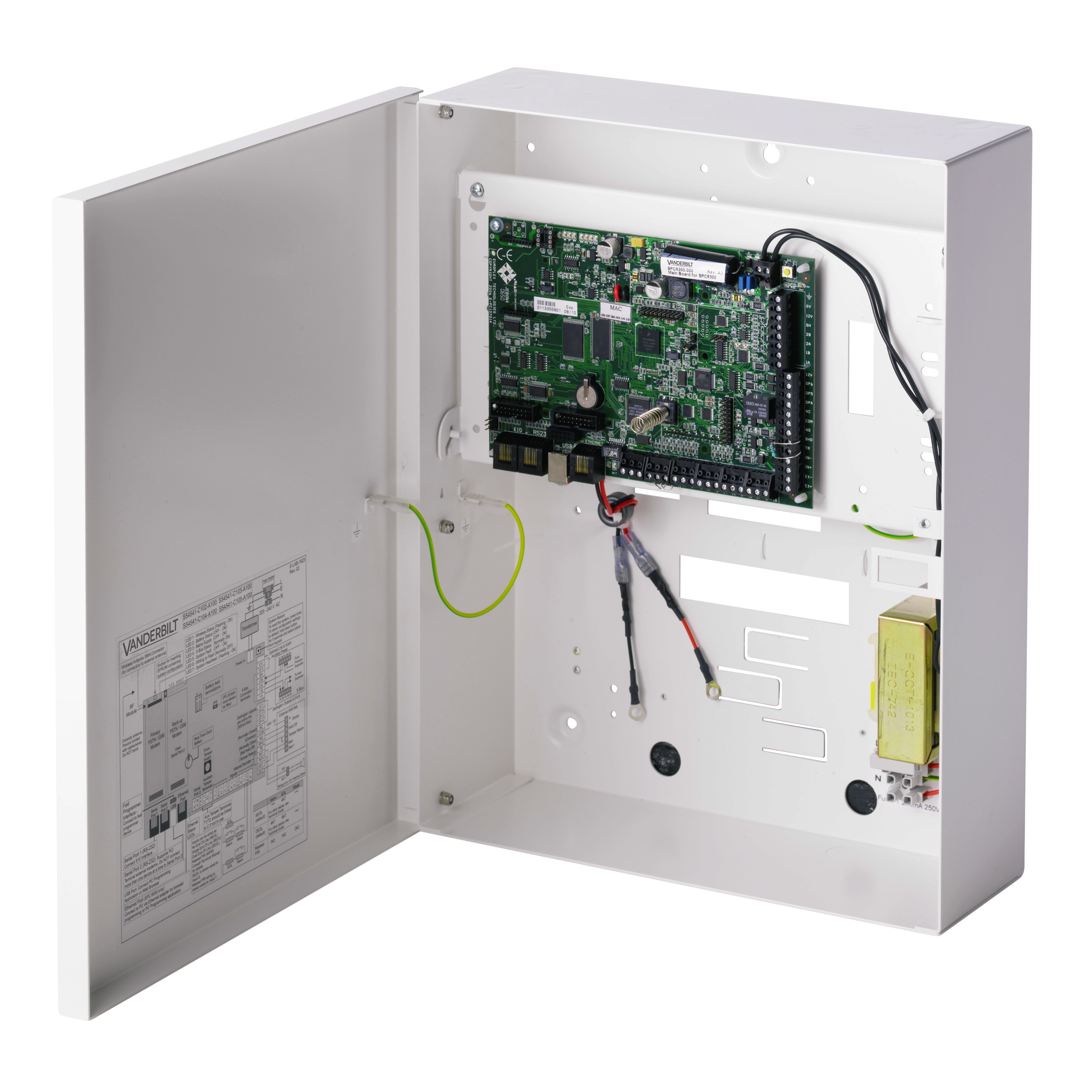 The system offers
128 Zones
500 user
8 Entry/Exit doors
IP support
IP alarm reporting
Built in embedded web browser
More info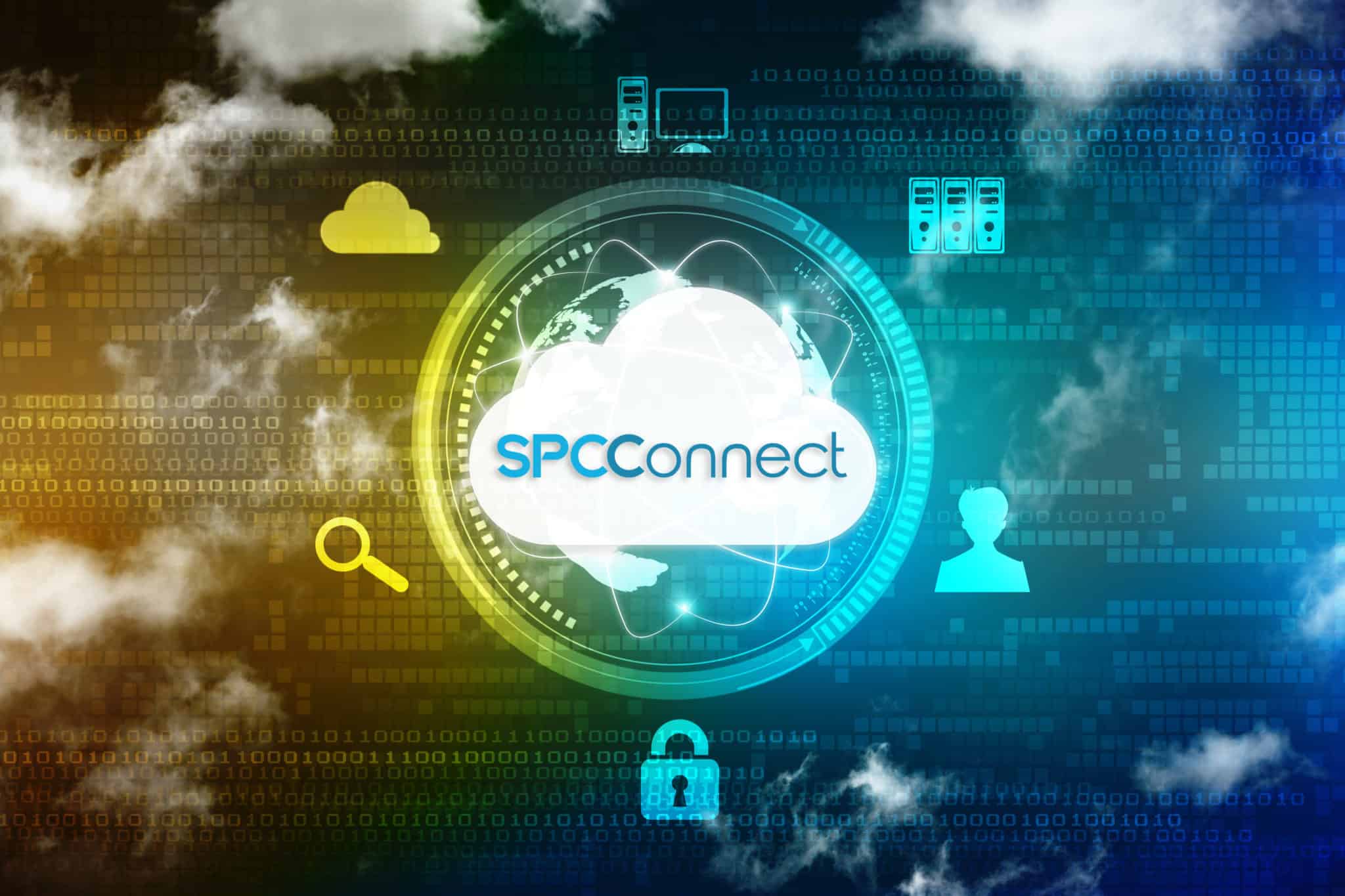 Intrusion
Max. number of hardwired zones
128
Hardwired zones On board
16
Max. number of outputs
128
Programmable areas
16
Max. number of users
500
EOL resistor
4K7/4K7 (default), 25 other resistor combinations selectable, Anti-mask support
Interfaces
2 X-BUS (2 spurs or 1 loop)

2 RS232

1 USB
1 Fast Programmer

1 Ethernet (RJ45)
ACCESS
Event memory
10,000 access events
Max. number of doors (entry/entry-exit)
16/8
Max. number of door groups
16
Supported card technologies
·               Mifare

Classic 1K

·              Cotag

·              DESfire

·         EM4102

·         Wiegand (26-bits, 37 bits)

·   HID Corporate 1000

Special functions
Pass-back prevention (soft / hard),Custodian, Escort

System arming functions
CONNECTIVITY
Web Server
HTTPS (embedded) TLS encrypted
IP
Native integrated
Pluggable Communication Interfaces
PSTN or GSM/GPRS modem

(max. 2 optional modems)

Standard Communication Protocol
SIA, Contact ID,  SMS messaging
Fast Programmer Support
Yes
Firmware Upgrade
Local/Remote upgrade for Controller,

Expanders, Com-Modules

Alarm transmission paths
IP over Ethernet,

IP over GPRS,

PSTN GSM

Alarm transmission protocols IP
FlexC – Multipath communication

EDP

Alarm transmission protocols analogue based
SIA, SIA Extended 1, SIA extended 2, Fast format, Contact ID, SMS messaging
Power and Mechanical
Mains Voltage
230 V AC, +10 to -15 %, 50 Hz
Operating Current
Max. 160 mA at 12 V DC
Quiescent current
Max. 140 mA at 12 V DC
Output voltage
13-14 VDC in normal conditions (mains powered and fully charged battery),
Auxiliary power (nominal)
Max. 2200 mA at 12 V DC (8 separately fused outputs, max. 300mA per output)
Battery type
YUASA NP24-12 (12 V 24 Ah)

Alarmcom AB1227-0 (12 V 27 Ah),

(batteries not supplied with product)

Tamper contact
Front/back tamper switch
Operating temperature
0 to +40 °C
Housing
Metal housing (1.2 mm mild steel)
Dimensions
326 x 415 x 114 mm
Weight (without batteries)
6.100 kg (housing incl. cover)
Ordering Data
| | | | |
| --- | --- | --- | --- |
| Type | Art. No. | Description | Weight* |
| SPC | V54541-C107-B100 | SPC5330 | 6.100 kg) |