Comprehensive SPC Peripheral range
The modular system design allows the use of common SPC peripherals across the whole system family. This facilitates the planning efforts for the various application sizes and allows the system to grow with the customer needs.
SPC can be expanded to include up to 512 zones, 512 outputs, 60 doors, keypads, indication devices, cameras and more. SPC can be scaled to meet the most demand security needs.
For help in designing your security project, Vanderbilt can offer you advise so please contact us to arrange a demo or for more information. Click here for demo.
We also offer a range of online material that can help you design your system including an SPC calculation tool available here.
If you would like to know more about any particular peripheral please choose below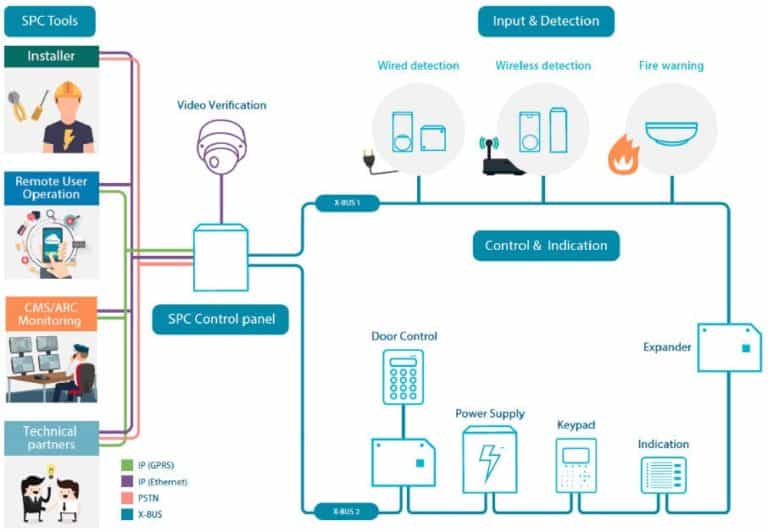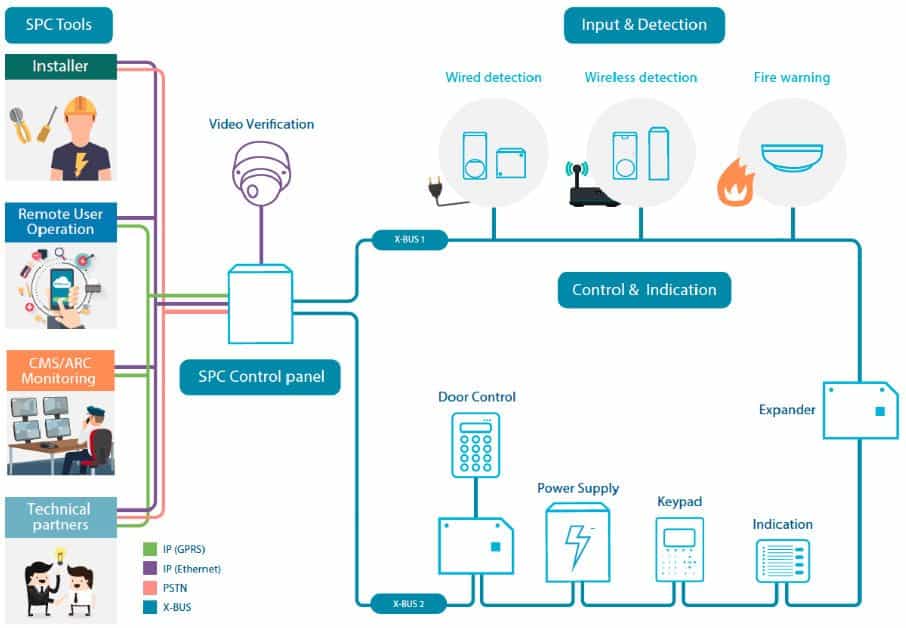 Would you like to know more?
SPC provides a range of manuals in order to support you if you would like to know please contact us and book your demo