SPC CMS solutions
The migration to IP alarm communications can be complex or simple, the key is to choose the right technology for your business. At Vanderbilt, we work with many of the market leading technology providers to ensure that your monitoring solutions can offer the best support to your SPC customers. Below you will find a range of solutions that you can use, this information is intended as a guide to help you choose the right technology and we would advise you to discuss your needs with the solution provides.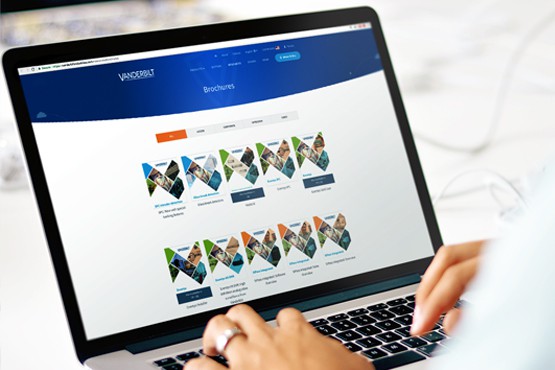 SPC COM XT
This is a Vanderbilt provided solution which can be used to receive IP signals from the SPC using either the EDP or FlexC protocols. The system is installed on a PC and works in a client-server architecture.  The solution can provide support for 1,000 SPC connects and from the tool you may perform the following actions
Forward events over Surguard
View/control zone status
View/control Area status
View/control Door status
Generate reports
View verification data
Remote keypad
For Information, please contact Vanderbilt support or sales.

ESI - F1
F1 is the first multi-protocol, multi-network alarm receiving center that easily integrates into a diverse number of management information systems. It really performs when combined with other ESI solutions, especially the M1 management supervisor, the V1 video reassurance client-server and the RC1 digital audio recorder. F1 is one of the main components of the GLOBAL INTEGRATION product line.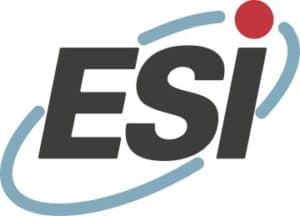 ENAI - RX8000
The RX-8000 is a digital multiprotocol alarm receiver, supporting multiple infrastructures such as PSTN, ISDN (BRI + PRI), ISDN-D / X.25, GSM, IP and GPRS. This enables you to realize a significant saving on the existing (uni-protocol) receivers.
The various outbound protocols (SIA, Scancom, Ademco 685) ensure that the RX-8000 is easy to link up to all existing Alarm Receiving Center Software. A special focus when developing new functionality for the RX-8000 was user comfort. The configuration is easy to adjust by means of a multilingual web interface, with easy consultation of the integrated online help function.
The RX-8000 is supplied with a 19" casing, including LCD and keypad. ENAI is committed to quality and continuity and has therefore used the EN standard as the basis of its products for many years. In addition to these EN standards, the RX-8000 is VdS certified (Germany). The RX-8000 ensures optimal receiver control and investment value!
Main advantages of the RX-8000:
 Supports multiple alarm protocols
>       Combination of analog and digital protocols
>       Easy to manage using the web interface
>       ISDN PRI without the use of PABX
>       IP clustering options available
>       Ensured compatibility with APS software
>       German VdS certified and complies to the EN-50136 standard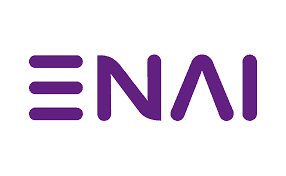 Azursoft - Osiris
The IP multiprotocol Osiris receiver offers a powerful and secure software allowing the reception of incoming events from IP transmitters.
Osiris receiver is an IP multiprotocol receiver able to decode more than twenty transmitter protocols. Osiris provides Voip communication when needed.
ARCHITECTURE
Security: the architecture is based on several receivers and the polling management based on a replicated database offers a continuity of services: the stop of a server does not deteriorate the system operation. Receivers are installed in a DMZ for a total separation between the monitoring room LAN and the Internet network.
Performance: additional receivers and IP traffic load balancing, provides for easy monitoring room capacity increase. The distributed architecture allows an equilibrated processing of events. Polling faults and restore are sent to Alarm Monitoring System in real-time.
Evolutivity: simple adaptation of the architecture: add new receivers for new needs. From one receiver to dozens on complex Monitoring centers.
Homogeneity: the complete architecture is viewed from an external point of view as an single entity (AMS, file management, configuration management)
Interfaces: with main AMS presents on the market for the management of the events, the remote configuration downloading and audio management.
Flexibility: script language for transcribing's and remote controls. Each reception port can be redirected towards two different AMS. System administration is controlled in real-time from the LAN with the Osiris Console windows software.
Ease of use: the architecture allows the referencing of a new receiver, a new port or a protocol in a matter of seconds.
Integration of new customer's id and polling control are automatically activated upon receiving the first connection of the transmitter. An API also allows adding news sites from a foreign source.

Compatible reporting devices
Webway
WEbway provide reporting devices that can be connected to the SPC system to provide a reliable communications system, you can see how an SPC is connected here
"Our systems use the best technology and are proven in thousands of implementations. Our range of signaling products are  more feature packed than ever before with Ethernet, WIFI, radio, 4G single, dual and triple path solutions."
If you would like to know more about Webway solutions click here

Addsecure - Chiron
Through the alarm message gateway, Addsecure provides a VPN for alarm transmission and event diagnostics. The solution can be connected using the EDP protocol from Vanderbilt. To learn more about Addsecure click here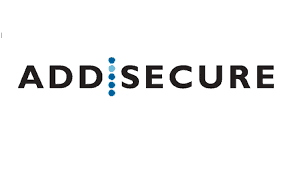 Summary
If you would like to find what solution may offer your business the best solution please contact us.
. To review current registered monitoring solutions visit here