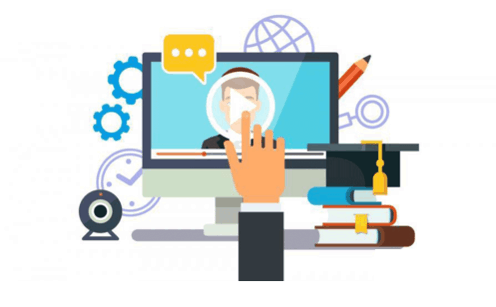 The Vanderbilt Industries LMS is designed for both new and existing customers it is a new and novel way for you to learn about how SPC or other Vanderbilt products operate and how to get the most from your investment.
Key Points
1. Learn on the go. It is a cloud-based solution meaning you can educate yourself from anywhere, at any time.
2. It's free. Our basic E-learning modules are free of charge.
3. Pick up where you left off. You can start/stop your E-learning module training to fit around your busy schedule and finish it when you have the free time to do so.
4. Test yourself. Our online assessments will help you test your knowledge and build your skill set.
5. We take your feedback onboard. Through our embedded feedback form, you can contribute to our future developments of the platform.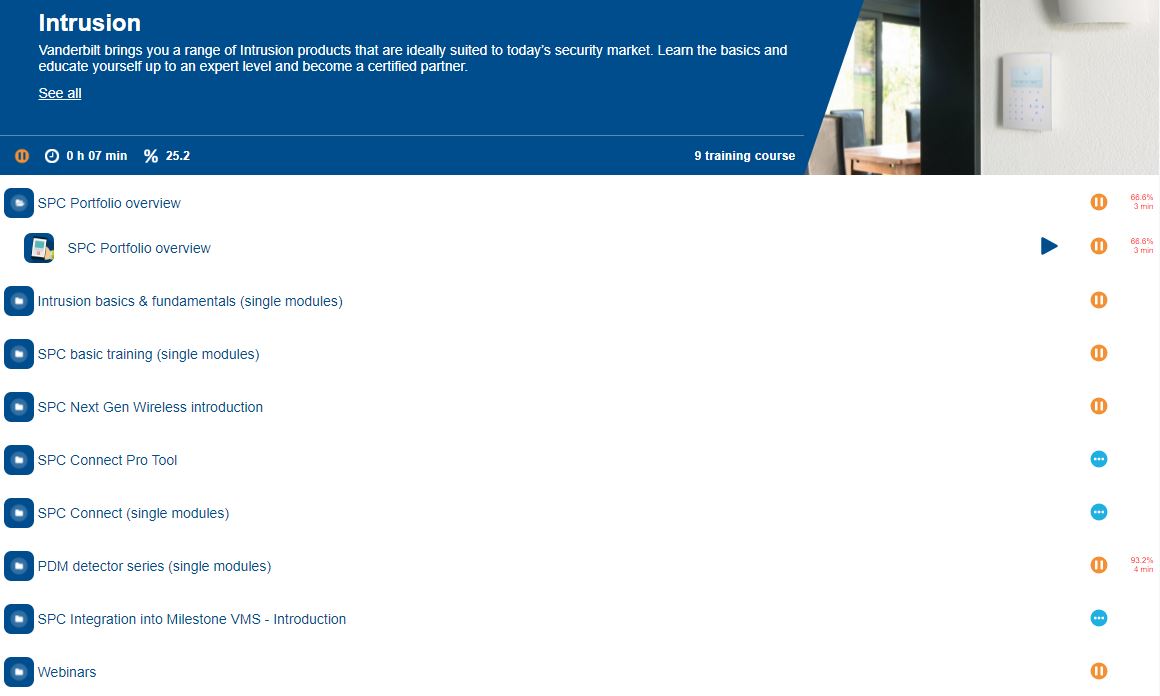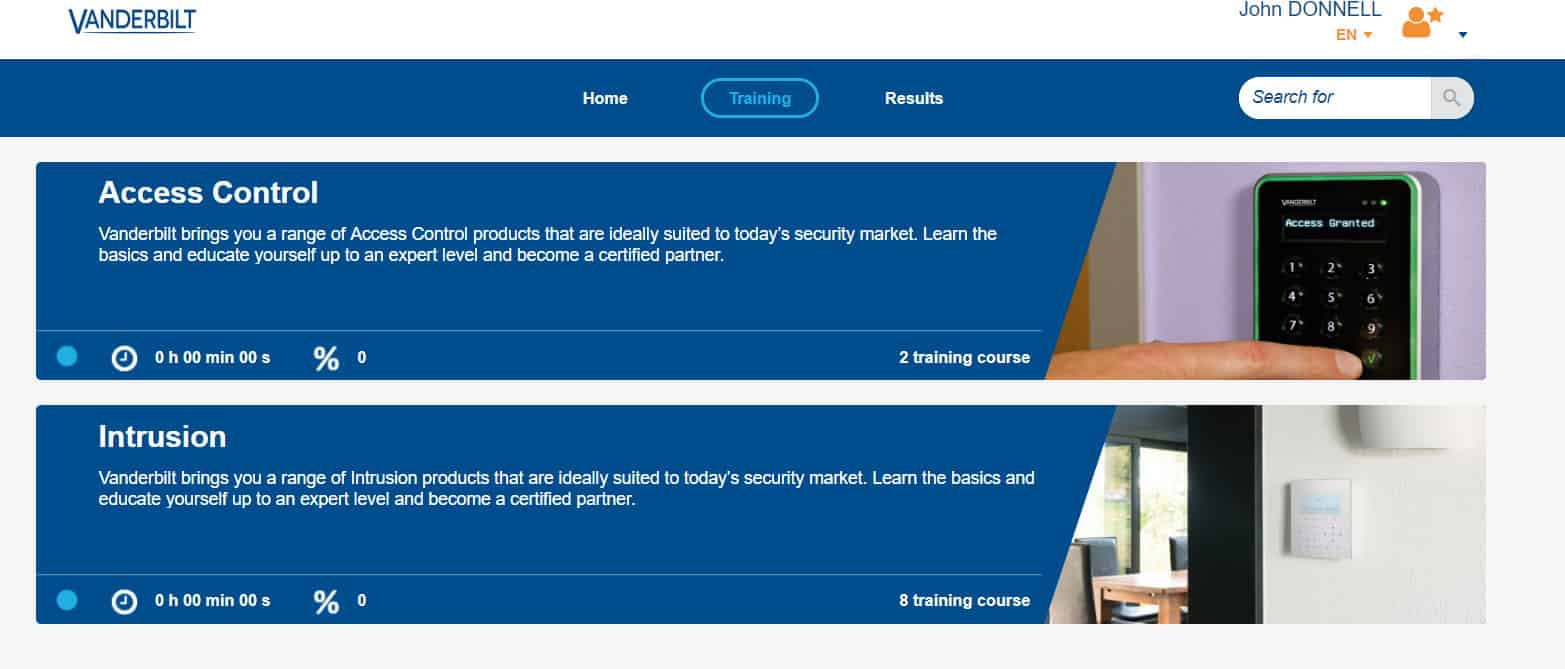 A Full range of training courses for Intrusion and access
Online Learning Self Registration
Register today and get started for you and your team. It's free.
Just click on the button below.