Overview
SPC Connect allows you to access your Vanderbilt SPC Intrusion systems remotely anytime, anywhere.
SPC is an innovative burglary alarm system which allows you to secure your premises, e.g. your home, your office, and your summer cottage.
SPC Connect enables you to view and control several sites.
Using SPC Connect you can set or unset your SPC Intrusion system, open doors, control outputs and check the status of your installation.
If IP cameras are connected you can even get live pictures from the selected site.
A graphical map view visualizes the installation and lets you quickly see the status of your premises.
Link to SPC Connect for Android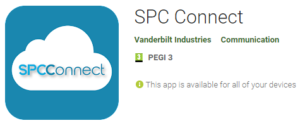 Link to SPC Connect for IOS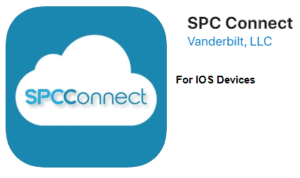 SPC Connect Overview video
This video is a show case of the mobile app functionality if you wish to use or embed the video in your material the link to the video is
Training
The SPC connect app has a built in demo functionality which will allow you to learn and train your customers how to use the system
Customer notifications
SPC Connect will now offer the service to installers to allow them to communicate through the SPC Connect network directly to their customers. What this service allows you to do is to create a message that will appear within the user's app and can also be sent via push and/or email. The title, text, and images can all be defined by you and also the call to action. This call to action can be triggered to redirect to your website and will allow you to follow up with customers. In order to support you better, you can also download the list of all customers interested in your message from within the SPC Connect website.
This feature is dependent on an update to the SPC Connect mobile app which will be released shortly.
User restrictions
This enhancement is intended to give greater control to the security company of the level of service they wish to offer through SPC Connect. The function allows the security to define what operations are allowed by a user, options include
Blocking Email
Blocking push
Blocking verification
Blocking mobile app
Blocking verification web