SPC Milestone Plugin
The SPC Milestone plugin allows users to trigger off events and control SPC systems from within the Milestone system. When installed, the plugin allows for a 30-day trial for up to two panels and will allow the display of areas, zones, doors and outputs from the SPC system. The plugin uses FlexC to communicate with the panel and when a license is purchased from Vanderbilt it will support up to 20 SPC systems. The license also provides customers with one year support and availability to updates.
Where to buy
In order to use this plugin, you must have a Vanderbilt SPC  intrusion to find where you can obtain an SPC system click here
For more information on SPC please visit Vanderbilt Industries here
For information on Milestone VMS Click here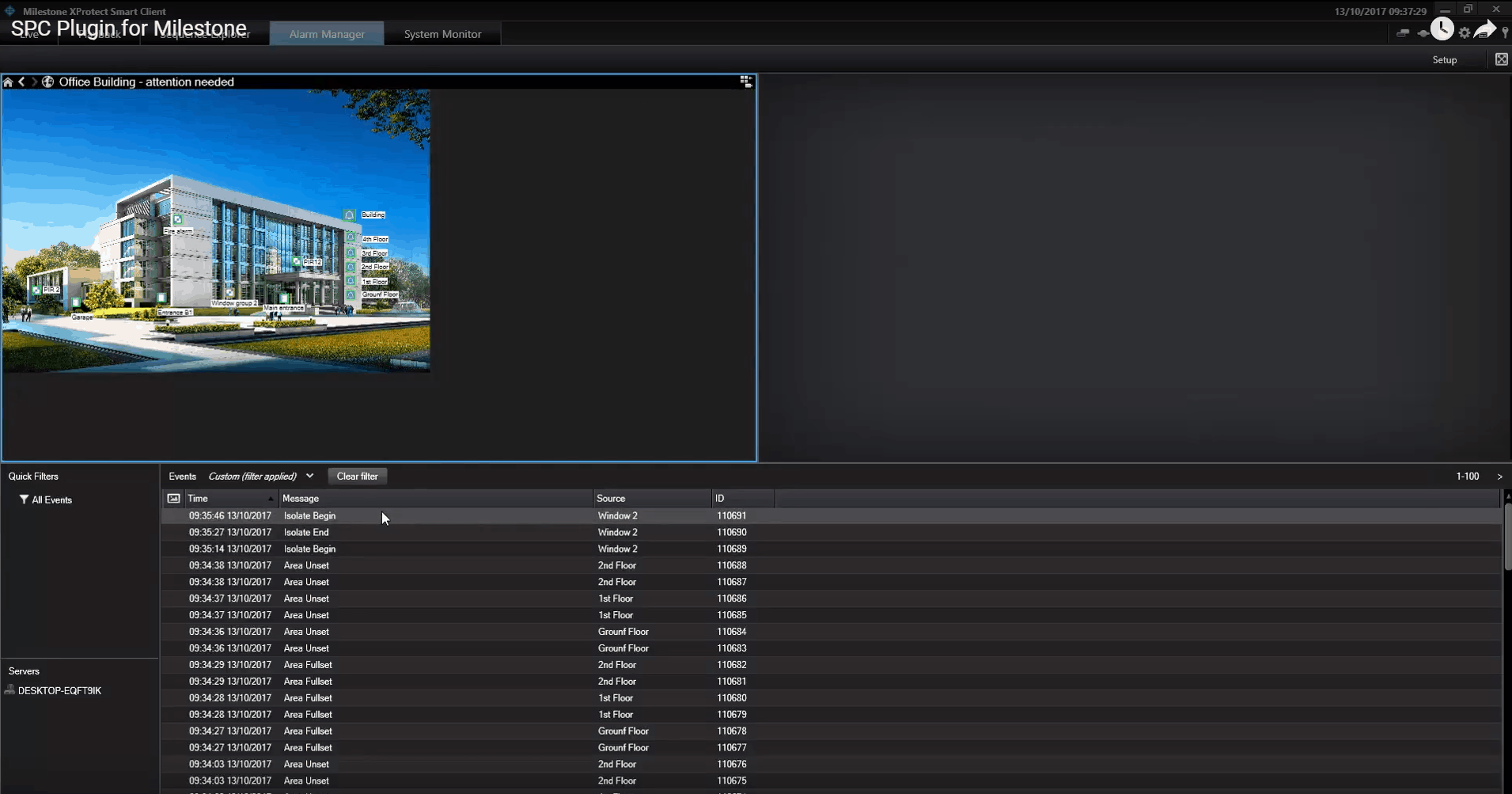 Download
This download includes a 30 trial of the SPC plugin, configuration manuals and ordering information.
If you have any questions about the Milestone Plugin for SPC or the SPC intrusion system please let us know by contacting us.