Overview
Communication card in Ethernet TCP / IP protocol in CEI-ABI format (CEI 79-5 / 6 - transport/application level) designed for the BANK world that is equipped with an adequate data reception center. Its implementation allows the connection of SPC to any Supervision and Control Center that respects the CEI technical standard. Through this connection, the center, connected on a constant polling data network with the field control units, can send commands and receive the status of the control panel that is updated in real time by the spontaneous sending of event messages or that can be requested in partial or complete form from the center itself.  
All IP Enabled SPC systems can provide CEI-ABI functionality to provide the following operations
Zones/input status
Alarms
Area status
System control
Door status
Door control
Silence bells
Restore alerts
Bypass Zones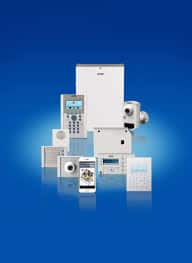 How to configure
Via the SPC web page access "full Engineer" this will allow you to program the system, select communications -> reporting and CEI-ABI, the system is configured to work in two modes
Client mode - The panel will connect to the CEI-ABI receiver.
Server mode - The panel will listen for connections.
You must then configure the server IP address if working in server mode, be sure to check with the receiver configuration manual to configure the physical and logical address of the system.
Once the system is configured the zones, areas and doors status and control should be available in the receiver system.
Learn more about