SPC X-Bus RS485 to Fiber Converters
The FDX60 multimode fiber units allow the X-Bus transmission to be converted from 485 protocol to optical and back to 485. This allow the data between the SPC expanders to travel further distances. (max 4.5Km). It is recommended to use a maximum of 3 pairs per data channel or 3 pairs in the overall X-Bus data loop.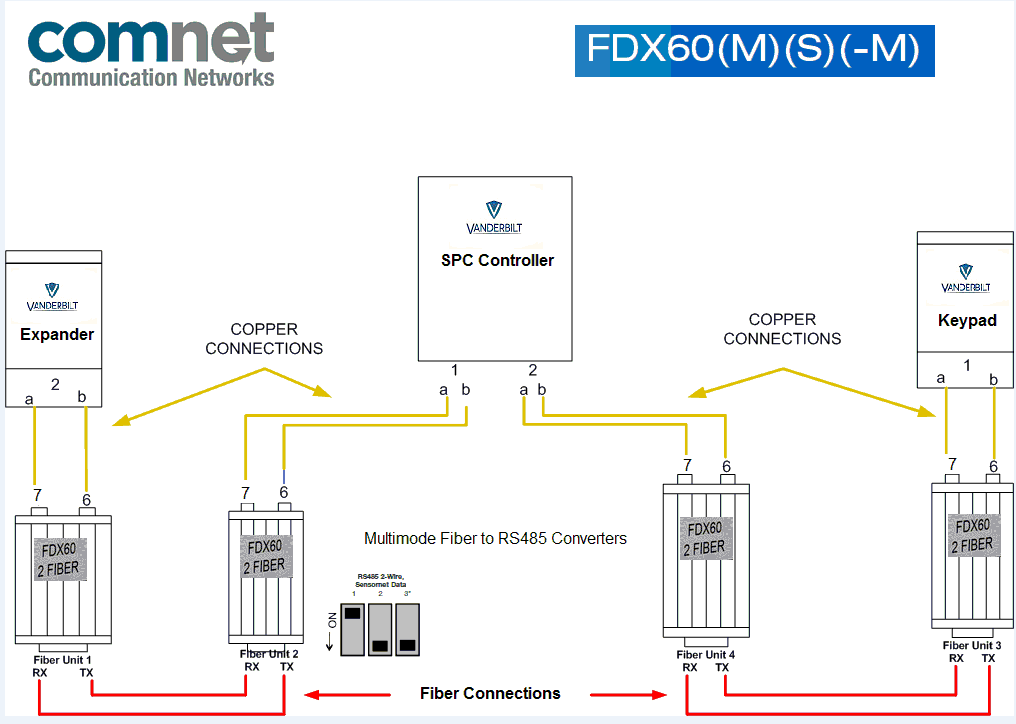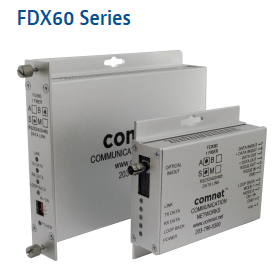 SPC X-Bus RS485 to Fiber Converters
The ComNet FDX60(M,S)[-M] data transceivers provide point-to-point transmission of simplex or duplex EIA RS232/RS422/RS485 (2W/4W) data signals over one or two optical fibers. The transceivers are transparent to data encoding allowing for broad-range compatibility. Models within this series are available for use with multimode or single mode optical fiber.
Features
Robust design assures extremely high reliability in unconditioned out-of-plant/roadside environments
NTCIP compatible
Wide optical dynamic range: optical attenuators are never required
Status indicating LEDs provide rapid indication of critical operating parameters.
Meets EIA RS232C/D and RS422/RS485 (2 or 4-wire) specifications
Fiberlink Fiber Link Tester
Voltage transient protection on all power and signal input/output lines provides protection from power surges and other voltage transient events.
FDX60 Documentation: