USB Enrollment reader
Mifare/USB enrolment reader ford SPC system with AR618x-MF readers.
• Mifare classic, Ultralight and DESFire SCN
• Build in USB (2.0) drivers.
• No external configuration tool needed.
Design for easy registration RFID cards in the access control software. The card reader interface connects
to a pc via USB (2.0) and the required driver is automatically loaded (Windows, MAC OS & Linux).
When presenting a MIFARE® card or tag to the readID™ MIFARE® card reader the card data is
transferred to pc as keyboard data.
This allows for integration with existing software where card data usually is being typed into the system.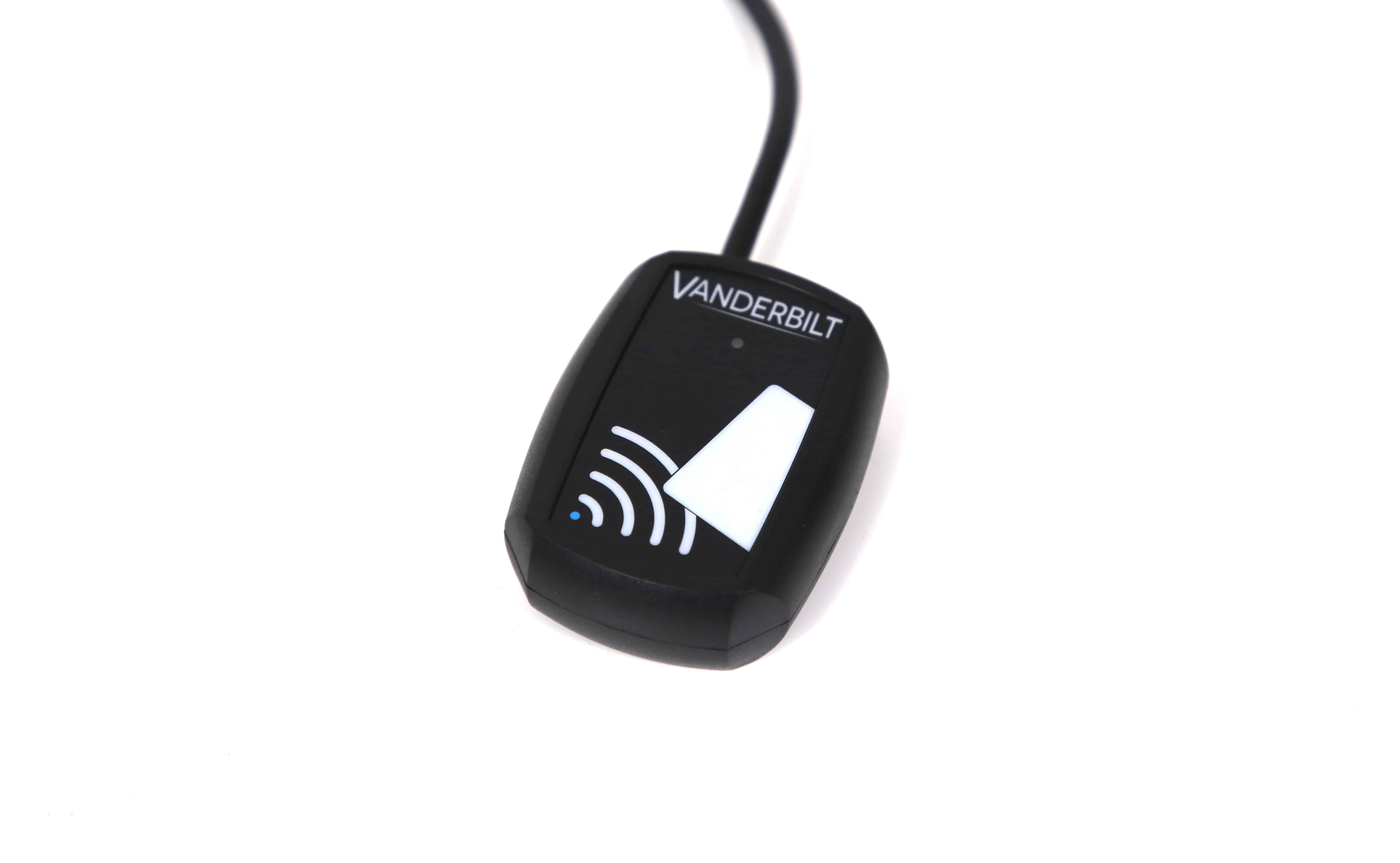 Selecting data format
The firmware in the readID™ MIFARE® card reader allows for multiple output formats in order to match the card data presentation in the receiving system. The chip serial number of a MIFARE card or tag is stored in binary format but is often displayed in decimal format. To allow easy integration the most commonly used formats have been implemented in the standard firmware. Each format has 2 selectable options, one for enabling 'Enter/CR' as end of transmission character and
one for enabling format specific options like padding (#xxx…xxx#) or 56 Bit support.
Installation and configuration
Follow these steps to install and use the reader:
Connect the reader to a USB port of the PC. Initially the LED is red while the driver is downloaded to the
PC approximately 1 minute. The LED gets green and finally blue when the reader is ready to read cards.
 Start a text editor like Notepad or Word.
Locate the small hole in the reader, usually at the same side as the cable. Use a stick to reach the reset
button.
Press and hold. The LED becomes green and buzzes.
The Quick Config text is sent from the reader to the editor as long as the stick is held on the reset but
ton. Currently, there are five different formats available:
l ALIRO + AR10/AR40
l ALIRO + AR6181/AR6182
l SPC + AR6181/AR6182
l SPC + WIEGAND 32 BIT RDR
l OMNIS + AR10/AR40
 Release the stick as soon as you see the correct format. A double tone is heard when the format is set.
Kindly note that if you miss the correct format, repeat from step 4. And the selected settings will be saved
and kept for future use even if the ER10-MF is disconnected from the PC.
Using the reader
When the configuration is done the reader is ready for use together with the intended system.
1. Start the application.
2. Locate the card input menus or dialogues.
3. Place the cursor in the card number field.
4. Present the card for the reader.
5. The card number, in the selected format, is visible in the field and ready for use.
6. Repeat for each necessary card.
How to Order
ER10-MF - ER10-MF Enrollment reader, Mifare, USB
Order number
V54504-F103-A100